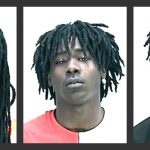 An Augusta man and two juveniles were charged Wednesday in the early-morning shooting death of Tony McGowan at the Chevron gas station on East Boundary.
A second victim, 19-year-old Mikeem Jackson, was shot in the back. The suspect may have been trying to rob the victims.
During the investigation, authorities linked three people to the killing: (Pictured above, from left) Jatavisa Jones, 24, Phillip Leach, 15, and Kaolin Dickey, 16. Authorities say all three were involved in the shootings and will be charged with murder. Jones also faces charges of aggravated assault, criminal attempted armed robbery, and weapon possession.
Jones (pictured above is being held at the Charles B Webster Detention Center. Dickey and Leach are being held at RYDC.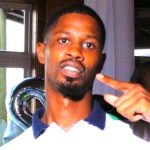 Anthony "Tony" McGowan, 27, was shot about 1:30 a.m. Wednesday on the 200 block of East Boundary at the Chevron gas station, which is at the Broad Street intersection.
McGowan, who lived on the 600 block of Wallace Street, was shot at least one time and died at Augusta University Medical Center at 2:01 a.m. Wednesday.
The sheriff's office did not discuss a possible motive, but the charges against Jones suggest the suspects may have targeted the victims for robbery.