An Augusta man was charged with picking up a 15-year-old girl in the middle of the night and having sex with her, authorities said.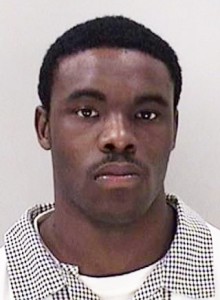 Dontrez Terez Freeman, 23, of Winchester Court, Augusta, was charged Monday with one count of non-aggravated child molestation.
The girl's foster mother called police at 1:45 in the morning and said the juvenile had snuck out of the house Sunday night. The girl confessed that Freeman had picked her up, taken her to his home and had sex with her, a sheriff's report says. Te teen returned home at 12:30 a.m. Monday.
When the foster mother looked through the girl's cell phone, she realized the juvenile had given the suspect her address and planned out a sexual encounter with the older man. They also exchanged nude photos, the report says.
A sheriff's investigator took the girl to GRU Hospital, where the girl was examined. Child Protective Services was also notified. The foster mother said she has only had custody of the girl for two weeks.
Authorities picked up Freeman and arrested him. He was held in the Richmond County Jail under no bond.
A Facebook page for the suspect shows Freeman posing with a baby, who he identifies as his child.