An Augusta man has been arrested in Saturday's shooting death of his cousin on Shalimar Drive, authorities said.
Zaiara Dontrice Smith, 28, was charged with murder and weapon possession in the death of 21-year-old Tobias Fleming. Until this arrest, Smith has only minor offenses in his past including one domestic violence arrest and a traffic charge.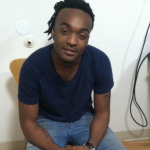 The victim was shot at least one time around 4 p.m. Saturday on the street, near a dumpster, where he lived. Fleming was transported to Augusta University Medical Center by EMS, where he was pronounced dead at 8:41 p.m., Coroner Mark Bowen said.
The sheriff's office gave no details on a possible motive.