An Augusta man was found shot to death Friday night on Dugas Street, and no arrest has been announced.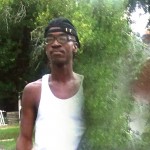 Lawaun Jermaine Flournoy, 38, was found dead when deputies were called to the 1000 block of Dugas Street at 11:30 p.m. Friday.
The coroner's office said he was shot multiple times and was pronounced dead at 1 a.m. Saturday.
Family members were grieving his death on Facebook Saturday, with some asking the killer to turn himself in.
"You took a person's life and left him on the street like a dog," said Joann McNair in a video posted on her Facebook page. "Can't nobody explain this to us."
Investigators released little information on the case. "The investigation is continuing," sheriff's Lt. Allan Rollins said.
Investigators are sure to examine any possible connection with this case an Flournoy's arrest in May for sexual battery, an arrest featured in The Jail Report.
Flournoy was arrested for allegedly sexually assaulting his cousin. Flournoy was drunk and he claimed he thought he was at another woman's house, a sheriff's report said. He told the deputy that he had "f***** up bad."
 The victim in that case said that she woke up with her pants and underwear down and Flournoy on his knees beside her fondling her vagina. She also said Flournoy knew who she was because he told her "sorry cuz."
Flournoy was arrested and charged with sexual battery that case. He was free on bond when he was killed.
Stay tuned for updates.