An Augusta man was fatally shot early Sunday on the street where he lived, authorities said.
Christopher D. Walker, 38 (pictured), was shot at least once around 2 in the morning Sunday on the 100 block of Parham Way, a neighborhood of mobile homes. He was rushed to Augusta University Medical Center, where he was pronounced dead at 2:25 a.m. Sunday, the coroner said.
A motive or suspects have not been released. The sheriff's office said the case is still under investigation.
Walker is a convicted felon who was sentenced to 15 years in prison for trying to run over a sheriff's deputy while fleeing police in 2003. The deputy shot out the tire in his fleeing car and captured the suspect. Officers later found crack cocaine in his car.
It's not clear when Walker was released from prison, but he has several minor arrests in the last few years while living on Parham Way.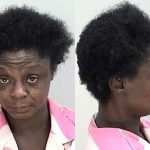 The death is at least the second homicide of the weekend.
Lakeesha Stokes (pictured) was charged with murder Saturday in the shooting death of neighbor and former boyfriend Larry Gilbert White (photo below) on Parkway Drive, authorities said.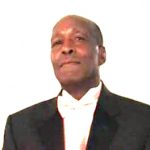 A motive was not clear in the case either, and the sheriff's office did not respond to our requests for more information.
A shooting death in Hephzibah on Saturday is being investigated as a possible suicide.
Note: If you have a better photo of Christopher Walker to share, please text it to The Jail Report at 803-487-3224.
For more crime news, pick up the current edition of The Jail Report.