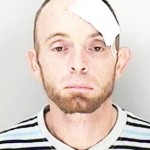 Billy Franklin Treadwell learned not to run from the cops early Friday morning – the hard way.
He did though and a Richmond County Sheriff's deputy fired his taser. Franklin went down hard on his left side and his head in the parking lot of the Roadway Inn and Suites. He ended up at Augusta University Medical Center where he was treated and now has a huge bandage on his face and head, a report said.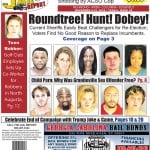 For more crime stories like this, pick up this week's edition of The Jail Report.
In the Treadwell case, a deputy saw him sitting on the side of the motel at about 4 a.m. with a beer and lots of stuff around him. Treadwell claimed he was waiting on his girlfriend to come out. The deputy asked if he could go through the items and began searching.
In a purple bag, that Treadwell said was his girlfriend's, the deputy found a hypodermic needle cap and a clear bag with white residue. The deputy asked the man if he had any drugs on him and he said no. The deputy began patting Treadwell down and noticed a large bulge in his boot, the report said.
Treadwell said he didn't know what was in his boot, but when the deputy reached down to get the item, Treadwell took off running. The deputy followed, drew his taser and fired. Treadwell went down and he was cuffed.
In the purple bag from his boot, he had a hypodermic needle, spoon and a small black container with . 5 grams of methamphetamine. Treadwell, 38, of the 1900 block of Flintwood Drive, Augusta, was charged with misdemeanor obstruction of a law enforcment officer and possession of meth, the report said.