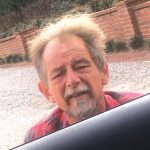 A 16-year-old has been charged in the death of "Thumbs Up" victim Michael Gentry, the disabled man who was shot in the head Tuesday in broad daylight in Harrisburg.
Elijah Tart, 16, Wrights Avenue, was captured early Friday and charged with murder. He's being charged as an adult but held at the Regional Youth Detention Center.
A warrant says he shot Gentry TWICE in the head.
The victim was known for giving people "thumbs up" while back-pedaling in his wheelchair and soliciting rides and money for cigarettes all over town. He was shot around 6 p.m. Tuesday on Fenwick Street, the street where he lives.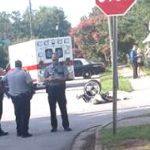 A controversial photo taken by a neighbor showed Gentry lying facedown, did in the street.
"Lord help me PLEASE," Facebook user Sheila GoSteelers Sherman wrote in her Facebook post. "I just witnessed my friend get shot in the head. He was in a wheelchair & didn't bother NO-ONE!! R.I.P MICHAEL."
The photo quickly went viral as Sherman's far-away version was shared over 700 times. A close-up, enlarged version of the same photo was posted by WGAC's Austin Rhodes. It was shared nearly 200 times on Facebook, including by local resident and activist Brad Owens.
Owens said this: "This is Augusta, we murder disabled folks… are you all ready to stop bickering for a minute and answer me one question: Is THIS the city we want to live in? He was shot four times in the face so I'm told and there was an eye witness to the execution/murder. Apparently a 20 something punk, with short dreds, shot him as a 'street cred' or gang initiation killing."
For more crime news, pick up this week's edition of The Jail Report, hitting stands Friday.