An Augusta teen has been charged with weapon possession on school grounds in connection with the shootings that injured two Saturday afternoon at the Josey Homecoming game.
Marquis Lee, 18, of the 2500 block of Elderberry Road, is believed to be the brother of 19-year-old Michael Lee, who was one of two people shot during an altercation outside the football stadium after the game. Marquis Lee was arrested Sunday night on the weapons charge.
A relative of Michael Lee said he is doing fine and was grazed in the face by a bullet. Authorities say he was also shot in the upper back and was taken in critical condition to Augusta University Medical Center. A second victim, 14-year-old Isaiah Lloyd, was shot or grazed in the shoulder, authorities said.
Marquis Lee is being held under no bond at the Richmond County Detention Center.
PREVIOUS STORY:
The teen suspect wanted for shooting two young men outside the Josey Homecoming game on Saturday is a Butler High School graduate, according to his Facebook page.
Jamel Robinson, 19, is wanted for critically wounding 19-year-old Michael Lee and grazing 14-year-old Isaiah Lloyd in the shoulder around 5:20 p.m. Saturday. The incident happened after the Josey's homecoming game against Westside High School on 15th Street.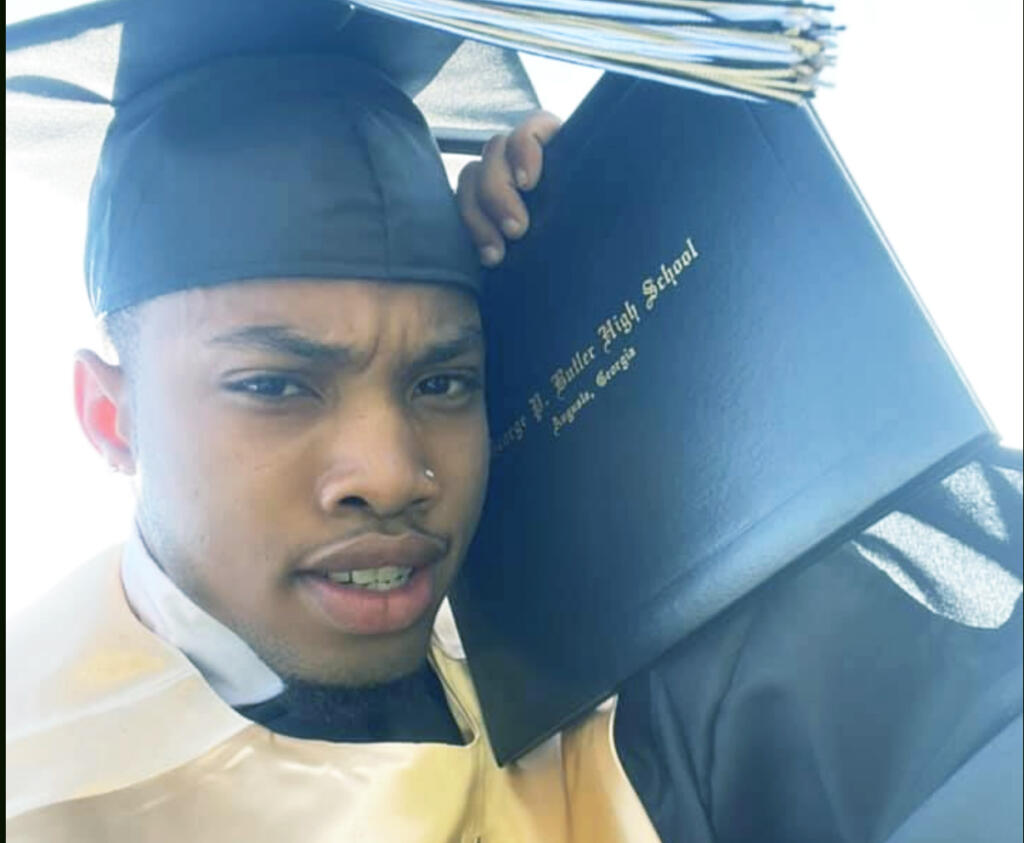 Authorities say Lee and an unknown male approached the suspect in the tailgating area of Josey High School, and Robinson pulled a gun and fired two shots. He then fled toward 15th Street and later Essie McIntyre Boulevard.
Lee was struck in the left temple near his eye and the upper back, and he was rushed to Augusta University Medical Center in critical condition. The 14-year-old victim was struck in the shoulder.
According to the sheriff's office, the shooting followed an apparent altercation.
Robinson is wanted for two counts of aggravated assault, possession of a firearm on school grounds, and weapon possession.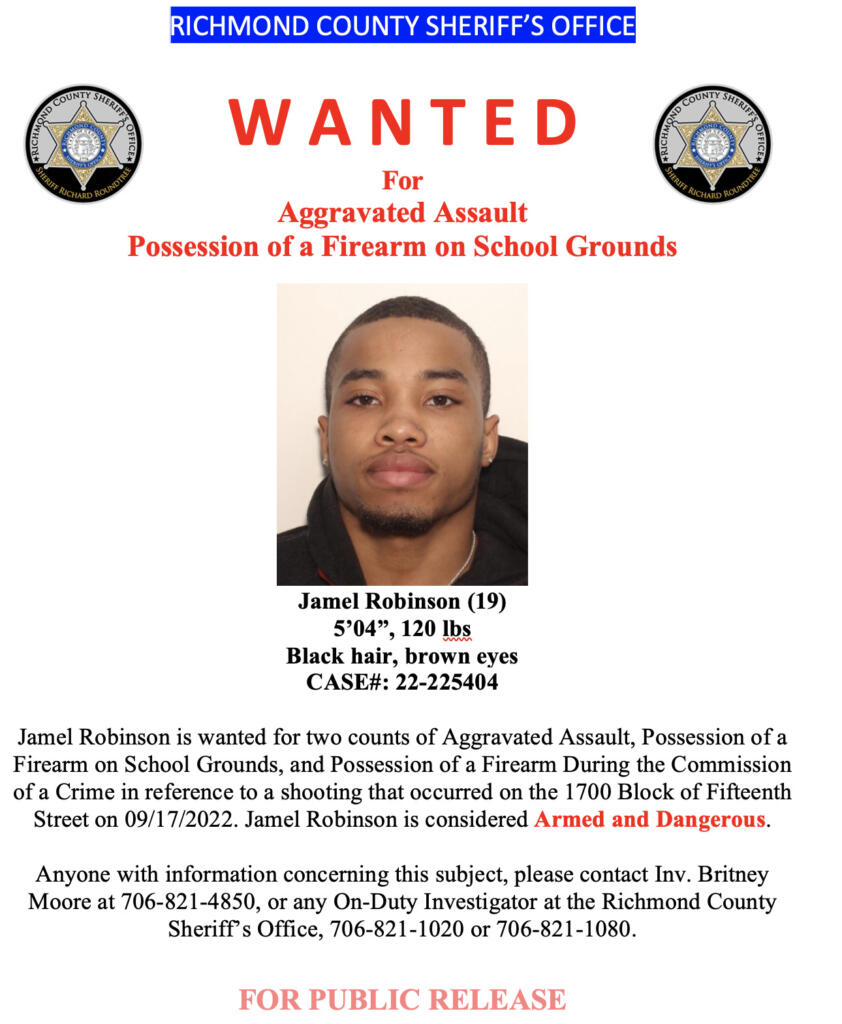 A wanted poster says Robinson should be considered "Armed and Dangerous."
Anyone with information concerning this subject, please contact Inv. Britney Moore at 706-821-4850, or any On-Duty Investigator at the Richmond County Sheriff's Office, 706-821-1020 or 706-821-1080.
The Jail Report can find no previous criminal arrests for Robinson. A Facebook page for the suspect shows several photos of him from last year as a graduate at Butler High School. His last post from 6 p.m. last night is a repost of this quote:
"Coolest n***a in the world until you switch up on me."

The shootings rocked the homecoming event and causing a debate on the future of football games in the area. Many talked about the horror of the shootings.
"Shooting happened right across from our tent. My daughter was up all night talking about someone got shot and we have to take cover," one reader said.
"It was Josey's Homecoming," another said. "Supposed to be a great night for the kids. Smh."