An Augusta woman has been charged with murder in the shooting death of a neighborhood friend on Parkway Drive early Saturday, authorities said.
Lakeesha Stokes (shown above in an old mugshot) is accused of murder and weapon possession in the death of 62-year-old Larry Gilbert White, who lived two doors down from her.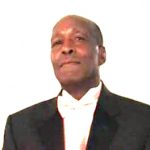 White (pictured) was shot at least once. Deputies responded at 12:42 a.m. Saturday to 2515 Parkway Drive and found the victim lying on the ground unresponsive with a gunshot wound, outside the home. He was pronounced dead at 1:20 a.m. Saturday, authorities said.
Stokes, 43, was taken into custody at the scene. A RCSO press release did not mention a motive, but we have reached out to the sheriff's office for more details.
Both the victim and suspect have lived on Parkway Drive for years.
The victim's sister, Rosalyn Mobley, wrote this on Facebook: "My brother was killed a few doors down from where he lived by a female the same distance apart. The sad part is we've all lived in this neighborhood 45+ years, grew up together & for her to take my brother's life, I feel some type of way. But because I now Jesus & I'm trying to make heaven my home & to be able to forgive means I'm obeying God, so I forgive her for judgement that not only ending Larry's life but ending her own as well."
Note: if you have a better photo of the victim, please text it to The Jail Report at 803-487-3224.
For more crime news, pick up this week's new edition of The Jail Report, sold in local gas stations.