An Augusta woman has been sentenced to 25 years in prison after this week's conviction in the July 2018 shooting death of a neighborhood friend who she had dated on Parkway Drive.
Lakeesha Stokes was convicted of felony murder, voluntary manslaughter and weapon possession in the death of 62-year-old Larry Gilbert White, who lived two doors down from her. Both the victim and suspect had lived on Parkway Drive for years.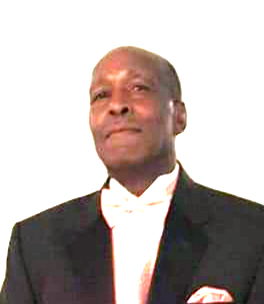 Late Tuesday afternoon, a Richmond County Jury found Stokes guilty, according to a press release from Augusta District Attorney Jared Williams.
"In a fit of domestic rage, this individual shot and killed 62-year-old Larry Gilbert White," Williams stated. "In less than two days, this killer was tried, convicted, and sentenced to the maximum penalty of 25 years in confinement. The community has spoken: We will not tolerate domestic violence in any form."
Williams credited the work of Assistant District Attorneys Jarryd Brown and Steve Curry, who "prepared tirelessly and fought hard to get justice for this victim."
"DA Investigator Sam Long and Legal Assistant Tracy Ball provided necessary support to these attorneys. No trial victory could be possible without their efforts," he said.
After the killing, the victim's sister, Rosalyn Mobley, wrote this on Facebook: "My brother was killed a few doors down from where he lived by a female the same distance apart. The sad part is we've all lived in this neighborhood 45+ years, grew up together & for her to take my brother's life, I feel some type of way. But because I know Jesus & I'm trying to make heaven my home & to be able to forgive means I'm obeying God, so I forgive her for judgement that not only ending Larry's life but ending her own as well."
Press release: