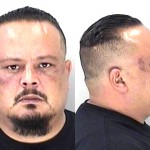 A black Augusta woman playing Pokémon Go around her neighborhood pool says she was threatened with a gun by a white neighbor who told her "your kind is not welcome here," authorities said.
That neighbor – 37-year-old Imad Ennafii – was arrested Friday for pointing and presenting a firearm at another person. But he claims the woman is lying and trying to make him into the "George Zimmerman" of the neighborhood.
"At no time did I have a gun with me," Ennafii told The Jail Report. "I have a top secret clearance with Army, and this is going to mess me up and jeopardize my career. My neighbors are majority African-American. All the kids call me dad. … To me it was very disrespectful to make it racial."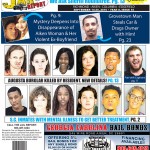 For more crime news, pick up this week's copy of The Jail Report, sold in local gas stations for $1.50.
According to a sheriff's report, 28-year-old Renee Cummings called for help Aug. 1 after she was confronted by Ennafii in their neighborhood on Huntcliffe Drive, a subdivision outside Fort Gordon.
She told deputies that her girlfriend dropped her off at the neighborhood pool so she could play Pokémon Go.
"She was approached by Ennafii and he stated to her that she was not welcomed in the neighborhood and that she needed to leave," a sheriff's report says. "Cummings said she advised Ennafii that she lived in the neighborhood. Cummings said Ennafii then pulled out a gun and pointed it to her head. Cummings said she immediately got away and called the Sheriff's Office."
Deputies arrived and found Ennafii to be highly intoxicated, the sheriff's report says. He was slurring his speech and could not stand up straight.
"Ennafii advised me multiple time that he was drunk," a deputy said in his report. "I advised Ennafii that if he thought a situation was suspicious that he needed to call the Sheriff's Office and not approach the situation being intoxicated."
Cummings was told she would have to personally press charges on the suspect. And she did, going to court and telling her story to a judge. Ennafii also appeared. The court appearance led to last week's arrest on the misdemeanor charge.
In a phone interview, Ennafii said the woman's story is completely false.
"I told her that she shouldn't be in the pool area because it was 9 o'clock," he said. "She told me you have no right to tell me what to do. I backed off. I made the call to 911. They didn't find her."
He said Cummings then called the sheriff's office herself and lied about a gun. He said he had been at the pool and was wearing swim shorts that had no pockets to carry a gun.
Ennafii said the neighborhood has been having problems with young people vandalizing property, using the pool without permission, smoking weed and having sex in cars. He said the neighborhood HOA recently asked him to help with neighborhood watch, which is being finalized now. He was not on neighborhood watch when this happened.
The Morocco-born suspect is retired from the Army and has lived in Augusta for six years. He said that he was drinking but denies that he was drunk. He said he owns a gun, but it was on a table at his house, not in his pocket. Ennafii also says Cummings acted much nicer in court than she did on the night of the confrontation.
"The way she acted here was different than the way she acted to the judge," he said. "She acted all innocent in court."
The Jail Report reached out to Cummings, who agreed to tell her side but then hung up abruptly.
The victim lives in the neighborhood and reportedly works at Fort Gordon. Before she hung up, she said she was insulted by Ennafii saying she "fit the description" of people causing problems. She felt it was racial.