Richmond County authorities say the man who was fatally shot overnight at an Augusta gas station had threatened to kill the man who shot him.
Kahlil Lawrence, 21, will not be charged in the overnight incident at Get it To Go on Windsor Spring Road. Authorities say Lawrence was threatened several times by 39-year-old Damien Tanksley and told Tanksley to leave him alone, according to sheriff's Sgt. William McCarty said.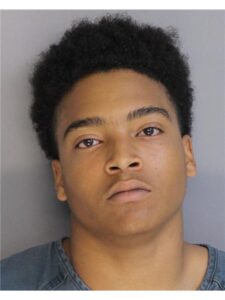 From the sheriff's office: "During the altercation, Damien Tanksley brandished a firearm and had threatened to kill Kahlil Lawrence several times. Kahlil Lawrence who was also armed, asked Damien Tanksley multiple times to leave him alone and after his attempts failed, Kahlil Lawrence shot Damien Tanskley."
Tanksley attempted to return fire, when it is believed that he shot victims Willie Gonder and Sonya Logan, who were struck but survived.  At 10:21 a.m. Thursday, Tanskley succumbed to his injuries at the hospital.
"There was video of the incident that was reviewed and this time there will be no charges on Kahlil Lawrence," Sgt. McCarty said. "The investigation is ongoing with no further information available at this time."
Tanksley has a conviction for cocaine possession and charges of aggravated assault, weapon possession and drug dealing that remained pending after more than two years.