An Augusta man who survived a shooting in 2017 was fatally shot overnight at a gas station on Windsor Spring Road, authorities said.
Damien Tanksley, 35, of Richmond Hill Road, was shot around midnight Thursday at the Get It to Go store on Windsor Spring Road in Augusta. He was rushed by EMS to Augusta University Medical Center, where he was pronounced dead at 10:21 a.m. Thursday, Coroner Mark Bowen said.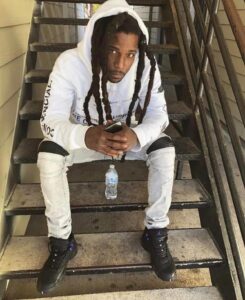 The sheriff's office says three people were shot in the gunfire, including 47-year-old Sonya Logan of Augusta and 39-year-old Willie Gonder of Augusta, who both survived and were being treated at AUMC.
"The investigation is ongoing with no further information available at this time," a RCSO press release says.
The victim who died is the same man who was shot in 2017 on Karleen Drive in Hephzibah. Several suspects were charged and convicted in that crime, including one who got 10 months.
(Note: If you have a photo of the victim, please text it to 803-487-3224)