The Augusta man who was shot by deputies in a gunfight Oct. 10 has been transferred to the Richmond County Detention Center.
Jasper Newton, who was shot in the testicles, was booked into the jail on Tuesday for one count of Aggravated Assault relating to the domestic incident, three counts of Aggravated Assault on a Peace Officer, Possession of a Firearm During the Commission of a Crime, and Possession of a Firearm by a Convicted Felon.
According to an independent investigation by the GBI, sheriff's deputies responded to a domestic call at 2 a.m. Oct. 10, on Anderson Avenue. Upon arrival, the responding deputy attempted to speak with the 41-year-old suspect. Instead, Newton ran from the deputy, and the deputy pursued Newton on foot.  After he ran, the deputy was told by a female involved in the domestic that Newton had a firearm.  Once the foot pursuit began, additional deputies arrived in the area to assist the responding deputy.
   During the foot chase, Newton shot at the deputies, and the deputies returned fire. Newton continued to flee on foot until he was located by deputies hiding in a vacant lot at the corner of Poplar Street and Holley Street. Deputies began giving commands to Newton to surrender, but Newton began shooting at the deputies who returned fire. Newton was later found hiding under a residence in the 1500 block of Poplar Street where he was taken into custody. Newton sustained a gunshot wound to the testicles, and a Sheriff's Office medic administered first aid until EMS personnel arrived.
Newton was transported to a local hospital where he has been receiving treatment for his injuries.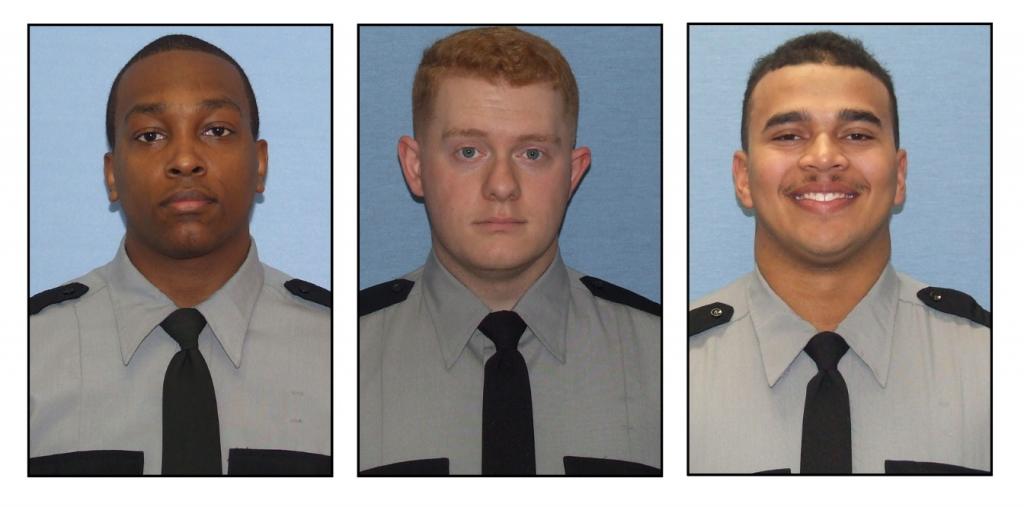 The officers involved were identified as Melvin Walker, Corey Whitfield, and Joseph Hawk. They were placed on leave pending the outcome of the investigation. 
Newton is a felon with a history of drug use and violence. He has convictions for a attempted removal of a weapon from a public official, obstruction, burglary, theft, DUI, battery, entering an auto, cocaine possession, domestic violence, carrying a concealed weapon, sexual battery and trespassing.
  In 2004, he was found guilty but mentally ill for a robbery and sentenced to 5 years in prison. In October 2019, he was charged with domestic violence, and a booking report listed him as homeless.
   He was sentenced to probation in that case.