Columbia County authorities have arrested a suspect accused of threatening to stab a young female employee recently at the Evans Chick-Fil-A.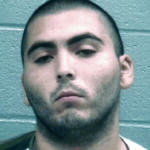 German Hernandez, 20, was charged last Wednesday with simple assault.
   The victim, 18, told authorities that she was working at the front counter around 7:45 p.m. July 17 when she was approached by a Hispanic male wearing an orange hoodie. The male told her that the food he received in the drive-thru was wrong and he wanted a refund.
   The teen employee proceeded with the refund transaction, but the customer became irate when he was told that it would take two to three business days before the money went back into his account.
   "The male began to yell profanities and said, "B***h, I'll stab you." She alerted a coworker to call the manager. While her coworker was in the back office, the suspect allegedly said, "You scammed me, I'm going to shoot this place up."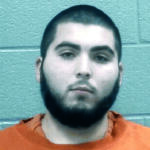 Then male left the restaurant. The manager arrived and reviewed the surveillance, which showed the suspect left in a black sedan, possibly a Mercedes or Lexus.
   The teen employee said she wanted to prosecute if the suspect could be identified.
   Hernandez is the same guy arrested in March on charges of weapon possession, drugs and a tinted tag cover.