GBI officials say an off-duty deputy had gone to his estranged wife's residence Friday afternoon to pick up two children before he got into an argument with the man he fatally shot.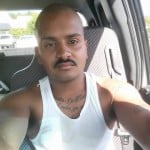 "While at the residence Joshua Lee and Allen Crispin became involved in a verbal altercation which briefly became physical," a GBI press release says. "Witnesses to the incident revealed that Lee produced a pistol and pointed it toward Crispin. Crispin was also armed with a pistol and fired two rounds, striking Lee twice."
The deceased man has been identified as 26-year-old Joshua Franklin Lee, who was shot twice, Chief Deputy Coroner Kenneth Boose Sr. said.
The shooting occurred at 937 Horseshoe Road. Because it involved a deputy, Sheriff Richard Roundtree immediately requested the GBI to conduct an independent investigation.
Crispin (pictured here from a Facebook photo) has been placed on administrative leave with pay until the GBI investigation is complete, which is standard policy at the sheriff's office.
"The investigation is ongoing," the GBI press release says.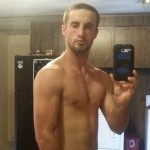 Lee (pictured at right) has previous addresses in Wagener, S.C., and Appling, Ga., and he also has a November 2015 arrest for disorderly conduct in Jackson, S.C.
Lee's Facebook indicates he worked for a tree service and previously attended Grovetown High School.
Earlier story:
http://augustacrime.com/gbi-to-investigate-domestic-homicide-by-rcso-cop/