A Martinez man with a history of DUI arrests was arrested early Friday in the hit & run death of a jogger who was struck and killed earlier in the week.
Christopher Michael Cheek, 38, of Laurel Place, will be charged with vehicular homicide in the first degree, hit & run, reckless driving and failure to maintain lane.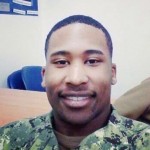 Cheek is accused of striking 22-year-old Tim Smith (pictured at right) on Wednesday night as the victim was jogging on Wheeler Road near his home. Authorities say Cheek then fled the scene while Smith lay dying from his injuries. He was pronounced dead at Doctors Hospital.
Cheek is being held in the Aiken County Jail pending extradition to Georgia.
Cheek has two previous DUI arrests in Richmond County as well as two other citations for following too closely and failure to maintain lane. In Aiken County, he has a previous arrest in Aiken County from 2012 on charges of obtaining prescription drugs by fraud, marijuana possession and drug paraphernalia.
Meanwhile, WGAC's Austin Rhodes is reporting that Cheek was well known in the local bar/hospitality community and was the former manager of "Somewhere in Augusta." Rhodes said that Cheek reportedly had well known bouts with substance abuse in the past, and suffered substantial injuries in a car accident a few years ago in which his girlfriend was driving.
Even more damning, Rhodes says his sources claim Cheek had already replaced the damaged hood on his truck, and was in the process of securing other replacement parts for the vehicle when he was arrested.
"He was apparently under surveillance last night, and may have been attempting to throw his tail when leaving a downtown Augusta business, by crossing the 13th Street Bridge," Rhodes said on his Facebook page. "The Columbia County officers who were following him, then radioed NA Public Safety, who were able to pull him over before he was able to pass the top of the hill on on Georgia Avenue."
According to friends of Smith, he was an avid jogger and had just helped someone over the weekend who was the victim of a hit & run driver.
Friend A.J. LaLumia sent us this note: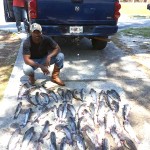 "Timm Smith recently separated from the U.S. Navy earlier this year. He was an amazing person and would help anyone out, no questions asked, no mater what he was doing. He had a heart of gold and could always cheer you up. He can't be replaced. His happiness and attitude was contagious. He will forever be part of my family."
Another friend sent us this picture of him with this note:
"This was one of the best trips I have ever had with him. A stand-up guy that would do anything for anyone and always had a smile on his face."
For more crime news, pick up this week's edition of The Jail Report, sold in local gas stations for $1.50.