A Grovetown couple have been arrested for child cruelty after their 3-week-old son suffered serious injuries while left alone with the father.
The child was hospitalized with a fractured bone, a slight brain bleed, retinal hemorrhaging and multiple bruises down his back, according to Grovetown Public Safety Investigator William Rodman.
Hannah Akins, 23, and her fiancé, Octavius Graham, 25, were both charged last Wednesday with cruelty to children, however Graham was charged with first-degree and Akins was charged with second-degree. They remained in jail Tuesday.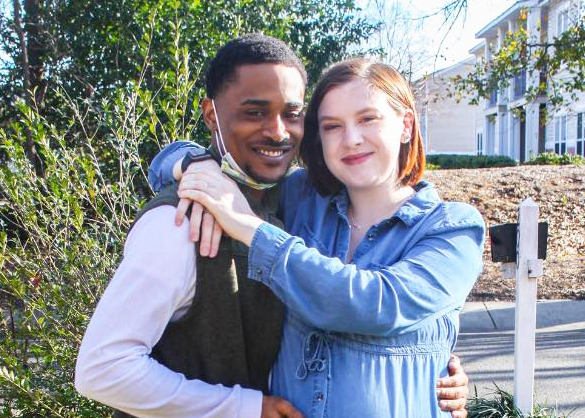 Graham is accused of causing the injuries and the child's mother is accused of neglecting to seek medical attention after returning home from work and seeing them,  Investigator Rodman said.
The couple's roommate mentioned the bruises to police last week while asking how to evict Akins and Graham. The roommate was upset about the bruises and asked Graham about them. He reportedly said, "The baby scratched himself." It was a claim he repeated to police, but medical staff said the newborn could not have caused the serious injuries to himself, according to Investigator Rodman.
Akins made regular Facebook posts after the Feb. 11 birth of their son, who was named after Graham. She said she returned to work less than a month after giving birth and was criticized for it. On March 7, she posted this message, "I hate going to work and folks be like 'omg your back to work so soon. you didn't wanna spend time with your kid.' First off b***h, you gone pay for formula??????????? Pay for diapers?????? Pay my bills? Oh ok."

Police say that March 7 was the day she returned home around 5-6 p.m. and noticed the injuries without seeking immediate help. The baby received treatment before DFACS placed him with a relative, Investigator Rodman said.
Both parents have remained in jail since their arrest last Wednesday, unable to make bonds. His bond is $25,100 and hers is $7,600.