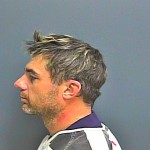 Here's your exclusive first look from jail at Jason Arlis Johnson, the 37-year-old North Augusta man caught in Tennessee with his daughter's 15-year-old friend.
The North Augusta man made national news last week when he left town with 15-year-old Calah Waskow of Evans. Authorities say he was wanted for having a lengthy sexual relationship with the girl. An Amber Alert went out over several states when he reportedly took the girl from her Evans home last Monday morning.
Sevierville law enforcement report that they got a call from a man who was following the pair. Johnson and the girl were traveling between gas stations before they were finally stopped at the Russell Stover Candy Store sometime Saturday afternoon.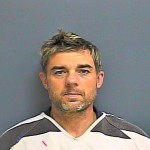 According to authorities, Johnson was taken into custody at the Sevier County Detention Center, where these mugs were taken. A booking sheet lists his height as 5'8″ tall and weight as 175 pounds. His address is listed as 151 Breckenridge Drive in North Augusta.
Calah's mother, Nora Waskow, told reporters that she was put on the phone with her daughter about 3:30 pm Saturday, after being called by an officer from the sheriff's department.
"She said 'Momma, I just want to come home,'" Nora said. "She said she saw us on the news and she said she was okay. She said she was all right."
Calah was taken to hospital but is reportedly unharmed, and was taken to a juvenile detention facility overnight as a runaway until a judge could sign her into her parents' care, according to media reports. 
Johnson was wanted in Columbia County on charges of aggravated child molestation, child molestation, enticing a child for indecent purposes and contributing to the delinquency of a minor.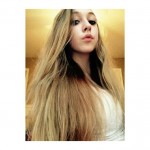 As The Jail Report told you earlier this week, Johnson met the girl through his daughter or step-daughter, who is about the same age, according to Columbia County Sheriff's Maj. Steve Morris.
Apparently, the 15-year-old girl was recently in juvenile court as an unruly juvenile. That is where authorities learned about her sexual relationship with Johnson, which allegedly occurred since July when the girl would sneak out of her Evans home to meet Johnson.
Waskow's older brother, Jayson Wheatley, told a TV station that three or four women have contacted the family on Facebook stating Johnson had abused their children.
"Different relationships that he's had. He had molested their daughter. One lady in particular she went to the sheriff's office and made a report but unfortunately there wasn't enough evidence for them to have a case," Wheatley told an ABC station.
"It's been three or four different ladies come forward on Facebook messaging and everything else stating he had done it to their children as well."
For more crime news, pick up this week's edition of The Jail Report.