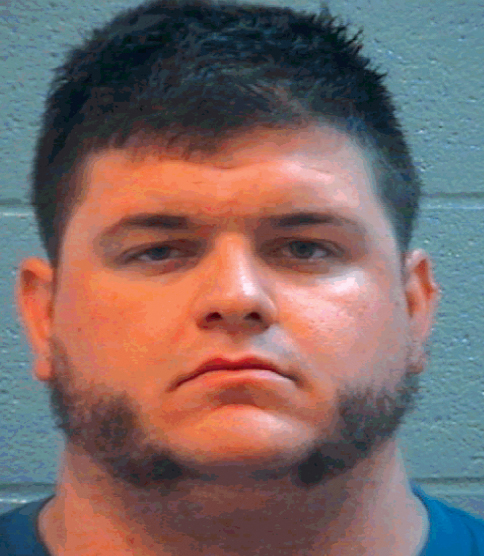 A local man went to the Evans Fitness Center and attacked his wife's workout buddy last week, seriously injuring the man with a violent shove, according to a sheriff's report.
 (For more crime news from this week's issue of The Jail Report, pick up your copy today at any local convenience store. Cover image: http://thejailreport.com/wp-content/uploads/2010/07/Cover-Issue-650.jpg)
Dustin Clay Franks, 31, of Martinez, was charged with battery in Thursday's assault on 28-year-old Lorenzo Cano-Tapia. The victim sustained serious injuries to his face after hitting the concrete floor face-first from the shove.
A witness told authorities that he saw Dustin Franks come into the fitness center about 6 a.m. Thursday, watch his wife and the victim from the side and then suddenly attack the wife's friend with a punch to the back of the head.
A report says the suspect is 6'4" tall and 279 pounds. The victim is much shorter and smaller, a witness said.
"I couldn't believe that," witness Jeffery Ramsbotham told The Jail Report. "He hit him with a sucker punch. The guy never knew he was coming. He busted his nose, his head. I think he busted his lip. HIs knee caught the carpet and he got carpet burn."
The suspect's wife started screaming at her husband to stop and she got him to leave the gym, a sheriff's report says. EMS officials came to the fitness center and treated the suspect, but it was unclear if he was hospitalized.
A message left for Dustin Franks seeking comment was not answered. A report says both the wife and her workout friend are employed by the U.S. Army. The suspect is listed as unemployed.