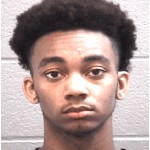 Two Lakeside High School students were arrested Thursday after a 15-year-old girl gave oral sex to a 17-year-old boy on school property, authorities said.
D'Andrew Webb, 17, was charged with solicitation of sodomy and was booked into the Columbia County Jail. The juvenile girl was charged with sodomy and taken to juvenile court before being released to her parents.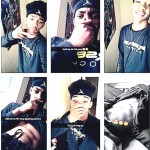 According to a sheriff's report, the girl's mother called the sheriff's office after finding out that her daughter had performed oral sex on Webb on school property sometime this month. An investigation at the Evans school led to the arrests.
On his Facebook page, Webb has a slogan below his name: "I got the juice."
He also has these pictures posted.
For more crime news, pick up this week's edition of The Jail Report, sold in local convenience stores.