An Augusta man's been charged with murder in Thursday's shooting death of a supervisor of Teleperformance, but authorities are still seeking more suspects.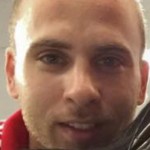 Marquise Terrell Yarbary, 24 (shown above), has been in jail since early Friday morning on a magistrate's court bench warrant, but authorities have now connected him to the slaying of 29-year-old Randy Ramos (pictured at right). The victim was short once in the chest in the call center parking lot, which is near Augusta Mall.
Investigators say they developed information Sunday leading to the murder charge.
"Sheriff's Office investigators are continuing the investigation and working to identify additional suspects involved in the incident," sheriff's Lt. Allan Rollins said in a press release.
Anyone with information is asked to contact the Investigative Division at 706-821-1020 during business hours or Dispatch 706-821-1080 after hours.  All calls can be held confidentially.
Ramos was fatally shot Thursday afternoon in the Teleperformance parking lot near the mall. He was shot once and was pronounced dead at GRU Hospital at 6:13 p.m Thursday. Co-workers of Ramos say he was a great supervisor at Teleperformance and had one son.
Yarbary has a history of violence in Richmond County, including charges of armed robbery, aggravated assault, weapon possession and theft by receiving stolen property. In a 2012 case, he was accused of holding a handgun to a young teenager and threatening to kill "whoever called the police on him" about a robbery.
Judges have given him probation in every case, according to online records.
Yarbary is being held without bond at the Richmond County Jail.