These subjects are wanted for questioning in a series of thefts from the maintenance building owned by the Richmond County Board of Education.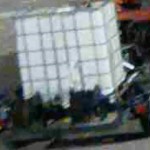 The thefts occurred between Friday and Monday. The trailer (shown here) was stolen from the property, using a stolen red pick-up that was recovered truck on Tuesday during an unrelated incident.
Any information concerning these suspects, please contact Inv. Tim Taylor with the Richmond County Board of Education Public Safety at (706)533-8276 or (706)826-1133.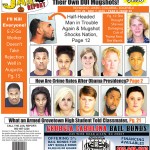 For more crime news, pick up this week's edition of The Jail Report, sold at local gas stations for $1.50.
This week's issue features a look at two deputies who kept their jobs at the Richmond County Sheriff's Office despite DUI arrests. We also have a look at half-head man, the Florida suspect who is making national news again with his bizarre mugshot.