A local man reported missing last week found dead Sunday in the woods behind his residence off Etterlee Road, Richmond County Coroner Mark Bowen said.
The death of 57-year-old Fred McGahee is being called "suspicious" by the coroner until an autopsy shows otherwise.
McGahee was reported missing last Wednesday. A missing poster said he was last seen Tuesday on the 4600 block of Etterlee Road in Blythe, not far from where his body was found. The poster also said he suffered from Schizophrenia and was considered endangered.
A group of family and friends have been looking around the large wooded area behind the man's home and finally found the body Sunday. McGahee was pronounced dead at 4:30 p.m. Sunday. An autopsy has been scheduled at the GBI Lab.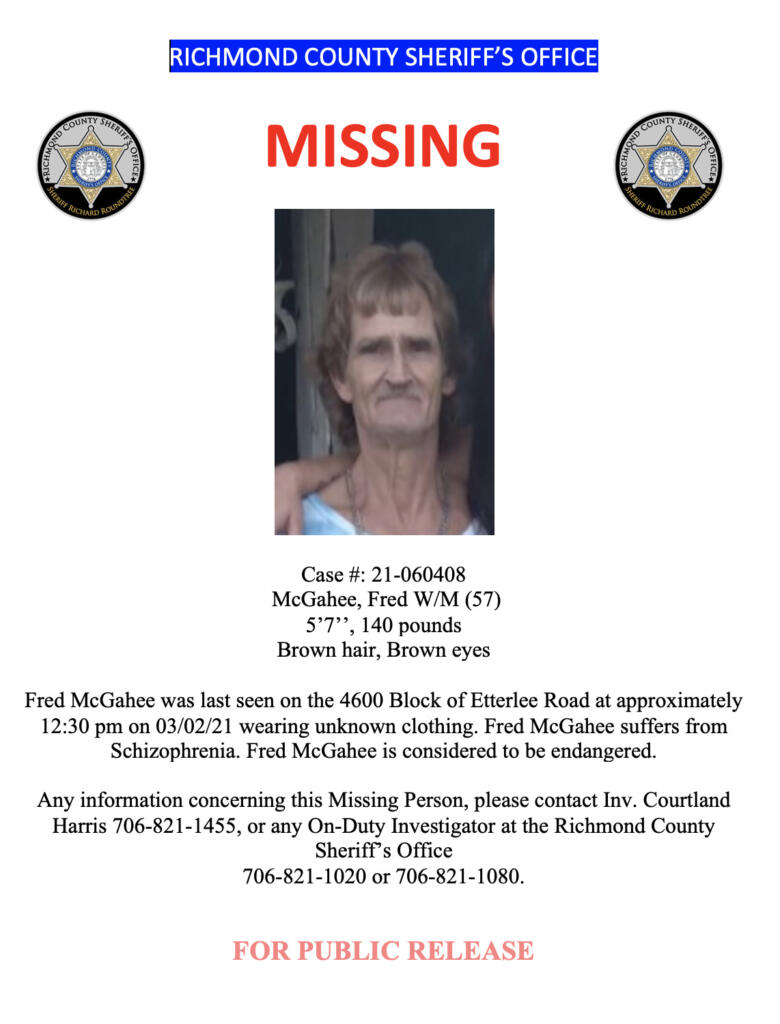 Any information concerning this Missing Person, please contact Inv. Courtland Harris 706-821-1455, or any On-Duty Investigator at the Richmond County Sheriff's Office: 706-821-1020 or 706-821-1080.