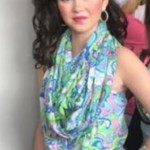 A 15-year-old Irish Traveler and her 11-month-old daughter were missing when state officials went to Murphy Village to take custody of them last month, authorities said Tuesday,
That's why the Aiken County Sheriff's Office is asking for help in locating the two juveniles: Josie Mulholland and her child, Saylor Mulholland.
Sheriff's officials are working with the S.C. Department of Social Services in investigating the well-being of the teenage mom and her child, who are now considered wards of the state.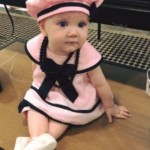 They are asking anyone with information on their whereabouts to call the sheriff's office at 803-648-6811 or contact any law enforcement agency in your area. You can also call CrimeStoppers at 1-888-CRIME-SC (1-888-274-6372).
Sheriff's Capt. Eric Abdullah said DSS officials went to the listed address Sept. 9 to take custody of the girl, but they were not there. After failing to find them, the sheriff's office decided to reach out to the public for help.
Capt. Abdullah said he did not know the specific reason for DSS officials trying to take the children or whether it has to do with the recent federal case against several members of the Murphy Village community. He was also not sure if it had to do with the girl having a child so young. More information is expected to be released Wednesday.
A missing poster has this additional information: "Josie MULHOLLAND is Saylor's mother and may also use the last name O'HARA. Josie and Saylor are missing from the Murphy Village area of Aiken County."
For more crime news from the CSRA, pick up this week's new edition of The Jail Report.