An argument between two women last week at a Knox Avenue gas station led public safety officers to a disturbing discovery.
A baby was on the floor of the van partially under the front passenger seat. The child was only wearing a diaper and it was so full of excrement, the tape on one side was unfastened, a North Augusta Department of Public Safety report said.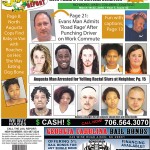 (This is one of many stories in this week's Jail Report. Pick up your copy at local gas stations for $1.50.)
The child's mother, Shadasha Mann, 23, was in the van with a friend March 9 and the two got into it while they were in the parking lot of the Murphy Station. The argument was so heated the store clerk called 911 and a public safety officer arrived as they were leaving, the report said.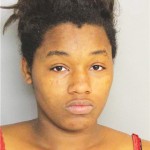 It seems the Mann was angry because her daughter was chewing on a dog bone. The officer saw the driver's children and then found Mann's daughter on the floor, partially covered in papers with roaches crawling on her, the report said.
Mann told the officer she was "done" and they were on their way to the Department of Family and Children Services in Richmond County to surrender the child. Her other two children are already in state custody. The Department of Social Services was called and took the child into emergency protective custody, the report said.
While they waited for DSS, the officers had to tell Mann to put a clean diaper on the child. They had been at the location for nearly an hour and the baby still was on the floor, the report said.
Mann, of the 1800 block of Maryland Avenue, Augusta, was arrested and charged with unlawful neglect of a child. The driver also was cited for driving without child restraints. Her mother, who had car seats, picked up the children, the report said.