Aiken County Sheriff Michel Hunt is asking for the community's help in identifying a suspect in the horrific double murder of a beloved Jackson couple.
The sheriff's office formed a task force with SLED as they continue to aggressively investigate the shooting deaths of Navy veteran Louis Baker Cochran and his wife Sandra Cochran. The couple and their dog were found dead at their Green Pond Road home on Dec. 8, but it has been estimated that they had been for three days.
VIDEO OF PRESS CONFERENCE HERE: https://www.youtube.com/watch?v=PhBVnseyYP0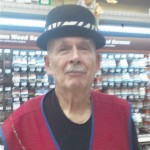 Louis Cochran  was found outside at the back of the home while Sandra Cochran and the dog were inside. It is not known how the killer got in because there was no sign of doors or windows being forced open.
At today's news conference, Sheriff Hunt stressed that the person or persons involved are dangerous and could hurt anyone who knows or suspects their involvement.
"The suspect(s) continues to pose a danger, not only to other persons, but also family members and friends close to them," he said, during the morning event held at the Aiken County Detention Center. "It is possible that they may strike out violently and unpredictably against those they care about the most."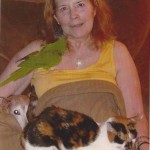 The sheriff said it has been their experience that someone close to the person or persons who committed the crime may have an indication about their involvement.
He stressed that family members or friends may find it difficult to give information to law enforcement but said the tip may be key to preventing another tragic death.
Anyone with information is encouraged to contact the Cochran Homicide Task Force. You can call the  tip line and leave a message on the voice mail. The tip line number is 803-507-1437. You do not have to leave your name, but if you would like to talk to an investigator, you are asked to leave your name and number.
You may also email your information. The email address is: investigations@aikencountysheriff.org.
Citizens also have the option of calling in a tip to CRIMESTOPPERS at 1-888-CRIME-SC or www.sccrimestoppers.com .
The sheriff released no new details today saying it would not be appropriate because of the ongoing investigation.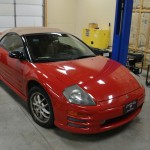 For example, the sheriff would not say where the couple's car was found. Their red 2002 Mitsubishi Eclipse Spider, which has a tan top, was taken and has since been recovered.
And the home was burglarized, but information about what was taken has not been released.
"Evidence indicates that the subjects spent time ransacking and stealing from the home after murdering the Cochrans," Sheriff Hunt said.
When asked whether any of the items had shown up in local pawn shops, the sheriff said he could not comment.
And there is still the question of the motive behind the crime and why this elderly couple was targeted.
Sheriff Hunt did say that they have interviewed witnesses, but he said their are others in the community who also have information and who need to come forward.
"It is also likely that others saw or heard something significant between the dates of Dec. 4 through Dec. 8 regarding the murders and at the time, they may not have recognized it as being relevant to the case," the sheriff said. "Sometimes the smallest piece of evidence can make the biggest impact in a case."