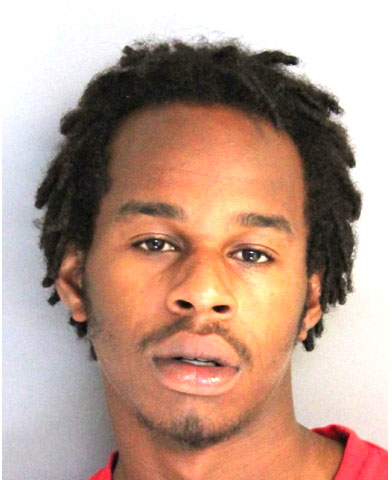 Aiken County authorities are struggling to find witnesses in Tuesday night's shooting near New Ellenton that left one man dead and another man injured.
Devonte Green, 22 (pictured), was shot multiple times Tuesday night near a residence on Dry Branch Road, Coroner Tim Carlton said.
"He along with three other men were in a vehicle preparing to leave for work when the shooting occurred," the coroner said. "He was pronounced dead at Augusta University Medical Center at 11:19 p.m."
Authorities are not releasing the name of the injured person, who was listed in critical condition Tuesday night.
Witnesses told investigators that they had been sitting in a vehicle when they heard multiple shots fired by an unknown suspect. The sheriff's office says the two victims were transported to a local hospital by Aiken County EMS, but Green was pronounced deceased by medical personal after arriving at the hospital.
No suspects have been located yet on this investigation, Capt. Nick Gallam said. The other two men in the car told investigators that they couldn't identity the shooter.
Green is well known to law enforcement after his arrest in 2015 in connection with the murder of 35-year-old Dantroy Cuthbertson. At the time, Aiken County authorities said Green and a juvenile shot Cuthbertson to death in New Ellenton even as Green was being sought for a burglary. New Ellenton police said Green's family was hiding him from police at the time of the killing.
In October, the Solicitor's Office dropped the murder charge against Green for unknown reasons, but charges of burglary and other offenses are still pending, two years after his arrest.
Anyone with information on the shootings is asked to contact the Aiken County Sheriff's Office at 803-648-6811. Individuals may also call Crime stoppers of the Midlands: 888-CRIME-SC (888-274-6372). Callers can remain anonymous and may be eligible for a cash reward up to $1,000.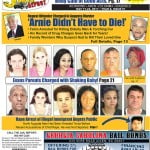 Note: If you have a better photo of Devonte Green, please text it to The Jail Report at 803-487-3224.
For more crime news, pick up this week's edition of The Jail Report, sold in local convenience stores for $1.50.