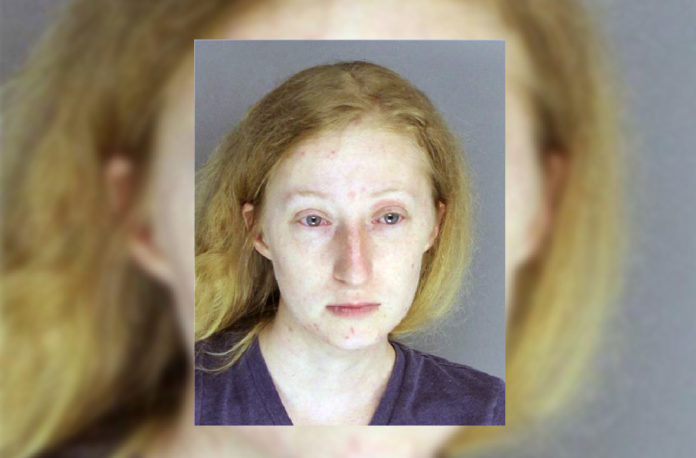 A drunk Aiken mother was arrested Thursday night for leaving her 4-year-old son at home alone, which happened while thunderstorms knocked out power to her apartment, police said.
Julie Soros, 27, of Sunridge Road, Aiken, was charged with unlawful neglect of a child.
"I'm not worth a sh*t," Soros told police Thursday night when they found her at Woodwinds Apartments so impaired that she could barely answer questions.
A neighbor told police that she heard the boy through the apartment wall saying, "Mom where are you?" Officers responded and searched the apartment around 10 p.m. and found the child sleeping alone in the master bedroom and an open balcony door. There was no parent.
Officers searched the apartment complex and couldn't find Soros, but during a subsequent search of the apartment, the mother had slipped back into the apartment and climbed into bed with her son, a police report says.
Soros could not advise officers where she had been because of her level of intoxication, a report says. She admitted that she had left the apartment.
A police report says a thunderstorm had knocked out power in the residence and the neighborhood.
The child was turned over to a relative and Soros was arrested.
For more crime news, pick up today's new edition of The Jail Report. Here is the cover.