A North Augusta man was charged Thursday in connection with this week's shooting death of an Augusta man inside his home.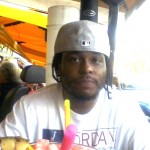 Kendall Palmer, 21, of Todd Avenue, North Augusta (pictured above), has been charged with one count of murder and one count of firearm possession in the slaying on Rosier Road that killed 35-year-old Sean Middlebrooks (pictured at right).
Middlebrooks became the 16th Richmond County homicide for the year when he was found shot to death around midnight Wednesday in his home. Investigators reportedly identified several people who were inside the home at the time of the shooting but no one would talk.
Investigators were finally able to charge Palmer in the case Thursday. An arrest warrant states that Palmer was "present went the victim was shot in the head."
It's unclear whether more arrests are expected, and a motive is not clear.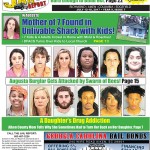 For more crime news, pick up this week's issue of The Jail Report.