A Paine College athlete was charged Wednesday with raping a 19-year-old honor student on campus, authorities said.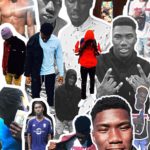 Frederick Williams II, 18, of Atlanta, was charged with felony rape and booked into the Richmond County Jail under no bond.
A police report says that Williams had sex with the young woman in her dorm room last Friday on campus. He confessed that she told him she didn't want sex after he tried to kiss her, but he had sex with her anyway. The victim said Williams held her down so she couldn't move.
The young woman said she knows Williams from sharing a class with him. She said he is also on the track team, according to a police report.
The Jail Report has a call into the college for a comment, but no one was immediately available.
For more crime news, pick up the latest edition of The Jail Report, sold in local gas stations.