A personal trainer at Fort Gordon was arrested Monday for raping an Augusta visitor at her downtown hotel, authorities said.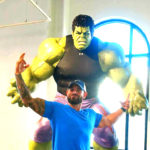 Joshua Michael Woody, 40, of Grovetown, was charged with felony rape Monday after being identified as the man seen in a surveillance image released Sunday by the Richmond County Sheriff's Office.
A LinkedIn profile says Woody is an Air Force veteran who currently works as a FIT3R personal trainer and gym manager at Fort Gordon. A Fort Gordon spokesman was not immediately available for comment and The Jail Report was not able to confirm his current employment with them.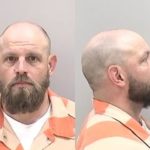 The 29-year-old victim was in Augusta for business from Maryland when the rape happened. She told authorities that she had gone to the Stillwater Taproom on Broad Street on the evening of June 8 and met the suspect there. She left to go to the bathroom and asked the man to watch her seat and her drink, authorities said. She returned and finished out her drink before blacking out.
Surveillance images shows the suspect using her key card at her hotel at Hyatt House on Broad Street, where the rape allegedly occurred, authorities said.
Woody has a listed residence of Carroway Drive in Grovetown. He remained in the Richmond County Jail on Monday morning without bond.
For more crime information, pick up the latest edition of The Jail Report, sold in local gas stations.