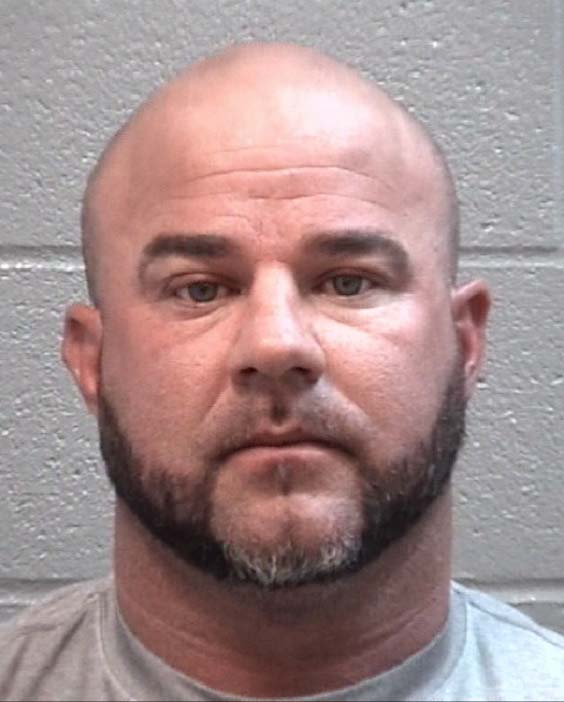 Roid-gate figure Ryan Paquette was arrested Sunday for a hair-dragging attack on his pregnant wife in front of their four children in Appling, an attack that led his wife to confess that she'd been abused for almost 10 years, according to Columbia County authorities.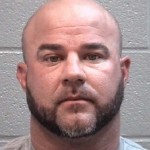 Paquette, 35, of Winfield Road, Appling, was arrested for battery and two counts of child cruelty.
The arrest is certain to cause him problems after a judge gave him probation in January for threats related to a steroids investigation. In that case, Paquette was accused of threatening to rape a Richmond County officer's wife and bash in his head for investigating his brother for steroids. A judge gave Paquette two years of probation. (His brother Bran­don was connected to an investigation into illegal steroid use by RCSO deputies.)
This new arrest comes after Paquette's wife called 911 on Saturday and asked for information for a "friend" about Safe Homes of Augusta. She was given the information and told that if the "friend" filed a report, the sheriff's office would investigate any domestic violence.
On Sunday morning, Paquette's wife called 911 again, crying. She said her husband had been mentally and physically abusive to her for almost 10 years. She said he violently assaulted her on Friday simply because she got the wrong kind of bread for his sub sandwich. He wanted wheat, but she got white.
During a sit-down interview with deputies at an Evans substation, the victim spelled out what she says happened on Friday night:
She went to Publix to get groceries and sub sandwiches for dinner. She got Paquette a sub sandwich on white bread. When she arrived home, Paquette became infuriated because the sub was on white bread and not wheat. Paquette began calling her names of a sexual nature as well as fat and worthless because his sandwich was wrong.
The victim walked to the back bedroom where all three of her juvenile sons were laying down watching television. She sat down on the bottom bunk with one of her 4 year olds. Paquette suddenly came down the hallway yelling, grabbed her by her hair and proceeded to drag her from the bedroom to the kitchen.
When she was dragged, the victim was thrown on top of the 4 year old. This caused her knee to hit the child in the chest, bruising the child.
Once in the kitchen, Paquette allegedly pinned his wife up against the front of the refrigerator, grabbed her by the neck, choked her, and slammed her head into the refrigerator. She fell to the ground and when she got back up she told Paquette, "If you touch me again I am calling the police". The victim walked towards the bathroom and Paquette followed her. Paquette demanded that she go fold clothes and he took her phone from her. He also took the cell phone from the 4 year old, so no one could call 911.
The victim started folding clothes on the couch. Paquette came towards her again and head butted her and punched her in the front of her head. She was able to make it to the recliner next to the couch at which point Paquette began punching her multiple times in the back, shoulders, arms, and stomach.
The victim told authorities that she is pregnant and was terrified that he was going to kill their unborn baby. So she began yelling at him to stop and stated "you're going to kill me!" Paquette continued slinging her by her hair from left to right and stated "I'm trying."
Paquette forcefully took his wife's wedding band off of her ring finger causing swelling and bruising to her left ring finger. After screaming profanities at his wife for a few more minutes, Paquette went to bed. The victim then went to lay down with her daughter. She stayed in the bed until her husband left the following morning.
The victim had several knots just inside the hair line on the front of her forehead and side of her head. She also had multiple bruises on her arms, side, legs, and shoulders, a sheriff's report says. She also complained of neck pain and she was concerned for her pregnancy. She went to a hospital for an evaluation.
The four children – ages 4-8 – told investigators that they saw Paquette pull the victim's hair. A daughter gave a written statement in which she detailed Paquette dragging the victim down the hallway. She also heard her mom screaming for him to stop and heard her say "you're going to kill me."
One of the children "was crying and was visibly shaking while I was speaking with her about the events," an officer's report says. "She further stated her dad is also very mean towards her."
At 12:40 pm Sunday, an investigator called Paquette and attempted to meet with him concerning this case. The suspect refused any comment and said he would have his attorney call the officer. The officer called Paquette a second time and informed him that he needed to turn himself in for battery and cruelty to children. Eventually, Paquette was taken into custody and was put in the Columbia County Jail under $4,800 secure bond. Since his arrest Sunday night, the District Attorney's Office has filed a motion to revoke his probation so he now has a hold until court with no bond, authorities said.
A sheriff's report lists Paquette's full name as Cameron Ryan Paquette and describes him as 5-feet, 8-inches tall, 230 pounds with a large and muscular build. In a January news story, Scott Connell, Paquette's attorney, said his client can be "hot-headed at times."