A Burke County teacher sexually assaulted a 15-year-old female student during secret meet-ups in Hephzibah, trading vaper boxes for oral sex, according to Richmond County authorities.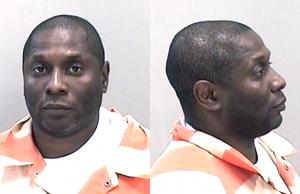 Eddie Byrd, 50, of Holly Haven Court, Augusta, was charged with four sex crimes Thursday after the girl saw the teacher's sexual demands becoming more aggressive and alerted her parents, according to a sheriff's report.
Byrd is listed online as a math teacher at Burke County High School and a coach. A profile says he was formerly at the Richmond County Technical Career Magnet School.  Before teaching, he spent 25 years in the military, five years in the Marines and 20 in the United States Army.
   "I'm a proud husband and father to a beautiful family," Byrd wrote in his online school bio.
    The sex acts were uncovered last Sunday when the parents called the sheriff's office. They said their daughter had been sexually assaulted by a teacher at her school.
The girl said Byrd had been contacting her using the Snapchat app, requesting nude photos of her. The girl said she has been meeting Byrd in front of their residence at 2 a.m. and "performing oral sex on him in exchange for vapor boxes," a report says.
The girl said he did it four times since the beginning of May.
"She told them that she has been trying to avoid Mr. Byrd because now he wants more than just oral sex, and she is scared," a report says.
The girl provided evidence on her phone of the communications from Byrd. He was asking to meet her again at 2 in the morning before his arrest.
Byrd was charged Thursday with child molestation, sexual assault, enticing a child for indecent purposes, and violation of the Computer Pornography and Child Exploitation Prevention Act.
For more crime news, pick up today's new issue of The Jail Report, available in stores or to download online at thejailreport.com