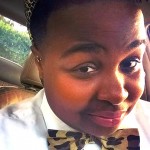 Richmond County authorities have made an arrest in a cold case from May.
Shakara Shanese Harden, 28, was arrested Friday on charges of murder and criminal attempted felony in the May 24th killing of 38-year-old Marcus Scott.
Harden is shown above in her mugshot and at right from her Facebook page.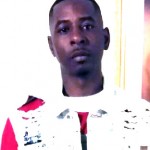 Scott, of Keysville (right photo), was found dead from a gunshot wound inside a wrecked car on that day at 2 in the morning on Old McDuffie Road in Augusta. His vehicle had evidence of bullets on the exterior and he was found slumped over the steering wheel.
According to authorities, the victim's 2014 Nissan Versa had left the roadway and crashed through two sets of chain-linked fences at 2384 Old McDuffie Road and then hit a vehicle, a 2014 Toyota Corolla, which was parked at 2386 Old McDuffie Road.
RCSO is silent on case. A motive is not known, and it's unclear whether other arrests are expected. Sheriff's Lt. Allan Rollins said his agency has no comment on the arrest.
"It is part of an ongoing investigation from an older case," he said in a statement. "More information to come."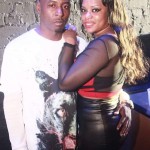 At the time of his death, the victim's girlfriend, Shante Hill, told The Jail Report that Scott had been at S Bar that night and may have been followed by someone when he left. Hill said she was told there was a fight there. (She is picture with Scott at right.)
"He didn't have any enemies or anything," Shante said. "I think it is something that started at the club. They probably followed him and shot up his car."
Scott had three daughters and had served in the Army National Guard in the 1990s.
Harden remains in the Richmond County Jail without bond. She has a previous Richmond County arrest from this year for shoplifting.
The suspect's cousin, Crystal Harden of Keysville, said she was shocked to hear about the arrest. She said they both knew Marcus Scott from living in the same area.
"We know him," Crystal told The Jail Report on Saturday night. "We know his family and his baby momma and stuff."
But Crystal has no reason to believe Shakara would want to kill the victim. Her cousin doesn't even own a gun, she said.
"I am just as lost as you are," Crystal Harden said. "I don't know her as being that type of person. That is too scary. I can't see her being involved in that kind of thing. … Maybe she knows what happened and maybe that is why they called her name."