A Richmond County deputy who kept his job after a 2015 DUI arrest has finally quit the force after his second DUI arrest!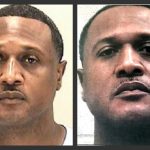 Deputy Eugene Danner, who lives in Evans, was involved in a drunk-driving wreck in Columbia County at 2:51 a.m. Saturday while he was off duty, authorities said.
His 2008 Ford Expedition left the roadway on Halali Farm Road and struck a speed limit sign, then continued traveling west and struck a driveway culvert.  He was found at fault for failure to maintain lane and also DUI.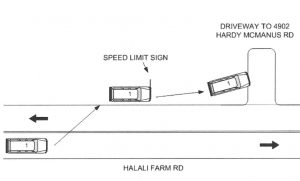 This was not good for the officer.  Sheriff Richard Roundtree continued to employ Danner despite his arrest in May 2015 for DUI in Richmond County. He pleaded guilty in that case to a reduced charge of reckless driving, and the case was settled just two months ago with no jail time or fines, according to online records.
In this new DUI, Danner quit the sheriff's office on his own, according to a RCSO press release.
"Danner resigned from the Sheriff's Office before an internal investigation could be conducted," the press release says. "Danner has been employed with the Sheriff's Office since 2013 and was assigned to Road Patrol."
What do you think? Should a deputy ever keep his job after a DUI arrest?
For more crime news, pick up the current edition of The Jail Report.