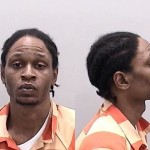 An employee of Joe's Underground has been charged with repeatedly stabbing a man in downtown Augusta early Friday following an argument that started outside the bar, according to authorities.
Warren Hills, 31, was charged Friday with aggravated assault and weapon possession.
Just after 3 a.m. Friday, an argument started at the front of Joe's Underground on Broad Street and continued to the SunTrust Bank sidewalk, where Hills allegedly stabbed the victim, whose name has not been released by authorities.
"The victim was transported to AUMC  and is undergoing treatment for his serious injuries," a press release said.
Authorities say Hills was working at Joe's Underground. A motive of the stabbing is unknown.
Stay tuned for more…