A Richmond County inmate who is awaiting trial for murder was stabbed several times by a cellmate on Tuesday, authorities said.
The incident started as a fight between multiple inmates assigned to the same housing unit, a press release says. During the fight, 20-year-old Lavelton Philpot allegedly stabbed 25-year-old Dashawn Curtis multiple times.
Curtis was transported to Augusta University Medical Center for treatment of his injuries which required stitches, a RCSO press release said. Curtis was discharged returned to jail Wednesday morning.
"The fight was contained to one housing unit and no other injuries were reported. This investigation is in its early stages and criminal charges are pending," a press release said.
The press release does not say how Philpot obtained the knife.
Lavelton Philpot was arrested on May 21, 2018, for aggravated assault and armed robbery. Dashawn Curtis was arrested March 27, 2021, for murder and possession of a firearm during the commission of a crime.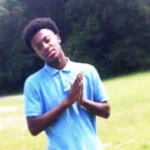 Curtis is accused of killing 20-year-old Tyler Shank of Thomson. The killing occurred on Poteet Street in Augusta. When deputies answered a call about gunfire, officers found the victim lying on the floor with an apparent gunshot wound.
Curtis has a history of drug arrests in Aiken County, according to online records.