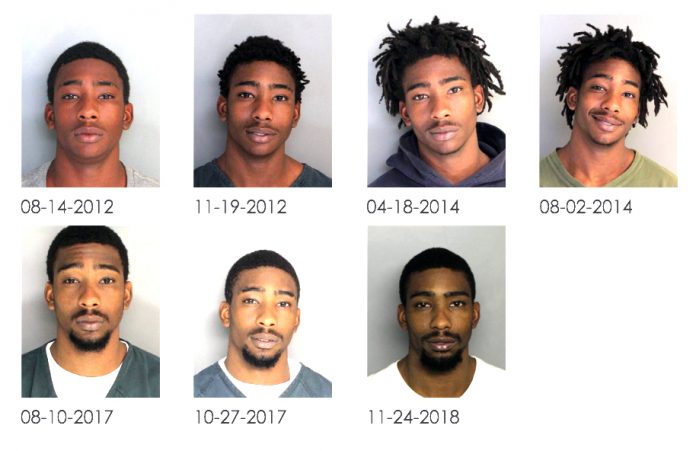 A North Augusta man has been arrested in a horrific 2016 rape in which the suspect carried a woman into the Ashley Motor Hotel and raped her while she was incapacitated and helpless, authorities said.
Nicholas Shaw was arrested last Saturday in the 2016 rape as well as an unrelated police chase from April 2018.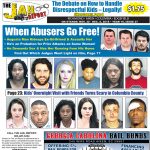 (Story continues below). This is one of many stories in this week's edition of The Jail Report. Pick up you copy in local gas stations.
The rape and kidnapping charges stem from an incident in July 2016. A young woman told authorities that she went to the 3DL Club in Augusta but didn't remember leaving. Her next memory was a housekeeper waking her up at the Ashley Hotel on Jefferson Davis Highway in North Augusta.
She got up and realized her purse was missing. She felt groggy and couldn't think straight, so she walked home and laid around the house all day with no energy to move, according to a sheriff's report.
Deputies took the woman's undergarments as evidence and then reviewed the frightening images from hotel surveillance.
The video shows the suspect checking into the hotel and carrying the victim into Room 16 at 4:03 a.m. and then leaving without her at 4:45 a.m., according to a sheriff's report.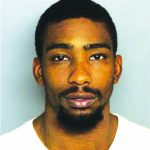 It's unclear how authorities identified Shaw as the rape suspect, but the suspect at the hotel logged in his Kia with a clerk but left only the name of "Lil Chris" with his date of birth.
The victim eventually went to the University Hospital where she reported the sexual assault. A rape kit was performed on her since she had not showered.
An arrest warrant for criminal sexual conduct in the first-degree accuses Shaw of having anal and vaginal sex with the victim "without her consent while she was incapacitated and physically helpless." The kidnapping warrant says he confined the woman by "carrying the victim into the hotel room without her knowledge or consent."
In the police chase from April, Shaw allegedly led North Augusta and Richmond County officers on a wild chase across state lines, even continuing to flee when they deployed stopsticks and flattened a tire. He eventually jumped from the vehicle and escaped. But authorities were able to identify him as the driver and issued warrants.
Shaw, 24, is a repeat offender with multiple arrests in Aiken County dating back to his youth. He has previous charges of marijuana possession, assault & battery, malicious injury to personal property, domestic violence, pointing & presenting a gun at people, resisting arrest, petit larceny, no driver's license, unlawful carrying of a pistol, and unlawful possession of a prescription drug.