Note: An earlier version mistakenly mentioned assault on the suspect's mother. The only victim  listed in warrants is the 17-year-old daughter. 
The assistant to Augusta Mayor Hardie Davis was arrested Sunday night for allegedly choking her 17-year-old daughter, according to arrest warrants.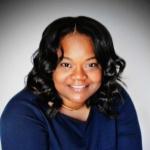 Maria Hernandez Cook, 38, of Augusta, was back at work Monday morning despite her weekend arrest for simple battery – family violence. There are reports that Mayor Davis intervened and got her released on a personal recognizance bond.
Reached at the mayor's office on Monday morning, Cook was unaware of additional felony warrants obtained overnight charging her with aggravated assault and child cruelty on her daughter, who is in a wheelchair.
"It was a personal family issue. It's something that had been going on with me and my family," Cook told The Jail Report about the allegations. "So that is all I can say until I do a full report, a formal statement."
She said she could not confirm whether the mayor was involved in her release. She was booked in at 6:15 p.m. Sunday and released at 8:49 p.m. Sunday.
"I was let out by a judge," she said.
Domestic violence suspects are not usually released immediately on PR bonds. Two other domestic violence suspects from the weekend remain in jail this morning, including Treshawn Jordan and Joseph Markie Jones.
Mayor Davis was not available for comment, Ms. Cook said. She said she would surrender if necessary for the additional warrants.
The felony warrants say that she attempted to choke her daughter Sunday by "wrapping her hands around her (daughter's) neck." Cook allegedly "pushed the victim on the ground and pressed her head into the ground multiple times. The victim sustained strangulation marks around her neck and a bruise on her forehead," the child cruelty warrant says.
The aggravated assault warrant says that Cook sent her daughter to the hospital after wrapping her hands around her neck at the home they share on Scott Street in Augusta.
Cook said her daughter is OK and was released from the hospital Sunday night.
"What happened to me has nothing to do with the city of Augusta," Cook said. "I understand the position that I hold. It is a private issue, and pretty much that is it."
According to her LinkedIn bio, Cook has been the mayor's program manager since 2015.
Here are her duties:
Manage and coordinate the Mayor's My Brother's Keeper Augusta initiative for boys and young men of color
Develop and implemented Power Lunch, a reading literacy program in two underachieving Richmond County Elementary Schools to engage reading interest and comprehension levels

Manage a task force for Criminal Justice Reform, particularly for Ban the Box and assisted constituents with fair employment and housing opportunities

Direct the recruitment, training, supervision, and material support for volunteers, interns, and partner agencies

Assist with constituent concerns through referencing and using my extensive knowledge of community programs, organizations and outreach groups

Perform needs assessments and collaborates with agencies to build capacity and sustainability for program initiatives

Established an MBK Advisory Board and Youth Council to empower youth with leadership and community responsibilities

Responsible for writing, editing and handling all outgoing correspondence and proclamations, as well as social media engagement, including press releases, interviews, and follow-up meetings