An Evans man has been stalking his ex-wife and posting old bikini photos of her on his Facebook.
Lawrence Stafford, a 50-year-old UPS worker with a Tasmanian devil tattoo on his butt, just won't leave his former spouse alone despite a no-contact order against him, according to a sheriff's report.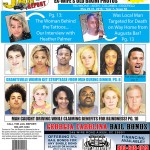 This is one of many stories in this week's new issue of The Jail Report. Pick up your copy today at local gas stations for $1.50.
The suspect's ex-wife met with deputies Friday at her cosmetology office and said Stafford posted inappropriate photos of her on Facebook. He also tried to call her and texted her several times.
Even the suspect's friends considered the bikini photos of Stafford's ex-wife to make for a weird Facebook post.
"What are you doing, dude?" one friend asked under the post.
"I just thought the same thing," said another.
Sheriff's Capt. Butch Askew said the photos may feel inappropriate to the ex-wife, but they are not illegal and don't meet state standards for revenge porn.
Still, the victim said Friday that she was scared to have her ex-husband arrested for just an hour since "he will only get more pissed off and kill her," according to the report. Officers placed her home on concentrated patrol.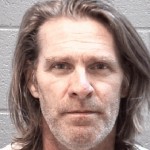 But on Sunday, she went to the Evans substation and said her husband had continued to send text messages, saying he thinks he is gong to get fired from his job. He asked her to come see him before Monday.
He sent two bizarre messages:
• "You'll never have to worry about me again."
• "I've got a plan for you and you're not going to like it."
The victim said the messages were scary and that her ex-husband is unstable and taking three different antidepressants and mixing them with alcohol. She said she was concerned for her safety and the safety of her family since she is about to get re-married.
A warrant was issued based on the no-contact order and Stafford was arrested and taken to jail Sunday night. He was held with no bond.