UDPATE: Dalis Beck was arrested by Richmond County authorities on Tuesday in the hours after we posted this story.
Beck, 20, of Whippoorwill Court, Augusta, was charged with forgery 4th degree. Here is her new mugshot: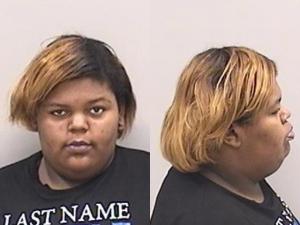 Original Story:
Dalis Simone Beck is being sought for trying to cash a fake check at the First Citizens Bank on Walton Way Extension in Augusta
Beck, 20, is described as a black female, 5'9″ tall and 280 pounds.
An official with the North Spartanburg Fire Department said the suspect tried to cash a fake check from their department Jan. 12 at the Augusta bank, according to a sheriff's report. The suspect had already cashed another check in Columbia County and bank officials placed an alert on the account.
So when the suspect walked into the Augusta bank, a teller made a copy of the check, the suspect's identification card and her Social Security card. And Beck didn't get any money nor the check back.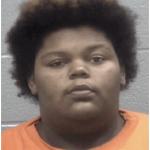 Now, Beck is wanted for forgery in the 4th degree.
If you know where she is, please contact Investigator John Hixon at 706-821-1468 or any on-duty investigator at the Richmond County Sheriff's Office at 706-821-1020 or 706-821-1080.
Beck was featured in The Jail Report last summer after her arrest by Grovetown Police for DUI, marijuana possession, failure to maintain lane, following too closely, use of multi-beam lights and possession of drug-related objects.