Local authorities say the shooting suspect from the Family Dollar in Wrens Saturday morning was the same man who fatally shot a Graniteville teen and another male a few hours later.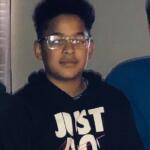 Larry Bernard McKie Jr., 30, is currently being held in Aiken County on a murder charge in the death of 14-year-old Nathanial Johnson, authorities said. McKie's mugshot had not been released at the time of this posting.
The Wrens Police Department and the GBI will be assisting the Aiken County and Richmond County investigators as this case proceeds, according to Wrens Police Chief Jamey Kitchens.
The Graniteville shooting occurred at approximately 11:54 a.m. Saturday at 135 Saddlebrook Trail.
"Law enforcement responded to the home for shots fired and found two victims with gunshot wounds," Aiken County Coroner Darryl Ables said. "One victim was transported to the hospital for treatment, the other victim was pronounced dead on scene from at least one gunshot wound."
Nathanial, who resided in the home, will be autopsied in Newberry. (If you have a photo of the victim to share, please text it to 803-487-3224.)
The sheriff's office said that a 911 caller reported the shootings, which left a second male injured from gunfire to his arm and leg.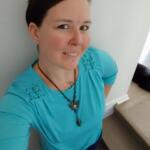 "When responding deputies arrived on scene, the suspect, Larry Bernard McKie Jr, 30 yo, Black male was being restrained by others in the home," ACSO Capt. Eric Abdullah said in a press release. "The suspect was taken into custody and transported to the Aiken County Detention Center. This investigation is active and as further information becomes available, it will be released."
In the Family Dollar shooting, McKie allegedly entered the Family Dollar at approximately 8:55 am Saturday morning. He entered the store, located at 505 N. Main Street in Wrens, produced a handgun from his pocket, and fired multiple shots at store employee Cindy Whiting, striking here multiple times. She survived after several surgeries.
"Upon officers arriving on scene, the victim was alert and talking and was transported to an Augusta area Medical Facility for treatment," a press release says.
The suspect then exited the store and entered a black, four-door 2018-2019 Hyundai Sonata and departed the scene, traveling Southbound on U. S. 1.
Robbery does not appear to have been a motive.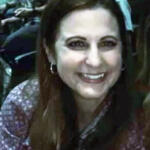 The Wrens Police Department said they are aware of a shooting incident earlier on U. S. Highway 1 in Richmond County and is working with their investigators to determine any possible connection between those two cases.
The Jail Report has learned that the victim in that case is Nancy Forbes, who was shot as many as three times and survived. The driver in that case was driving the same black Hyundai Sonata tat showed up at Family Dollar.