The man whose body was found Sunday floating at Lake Olmstead under suspicious circumstances was reported missing by his aunt over the weekend.
Elzabad Ferguson III, 27, of Chattanooga, Tenn., was found on Sunday morning, according to Richmond County Coroner Mark Bowen. "The body was found by a person kayaking on Lake Olmstead at approximately 11:20 a.m.," the coroner said.
The man's aunt, MaryAnn Gomez Corral of San Francisco, had reported him missing in a Facebook post. She said "Chaz" was last seen Thursday afternoon at University Health Care System Hospital in Augusta.
"He was wearing a dark blue U.S. Air Force shirt," Corral said. "(He) has schizophrenia and bipolar disorder."
Corral also posted this on Saturday: "Help bring him home to get treatment. It's been over 3 days that he's been missing."
Ferguson may have simply drowned, but the death is being labeled suspicious. He has a serious criminal history that raises other questions. (Story continues below.)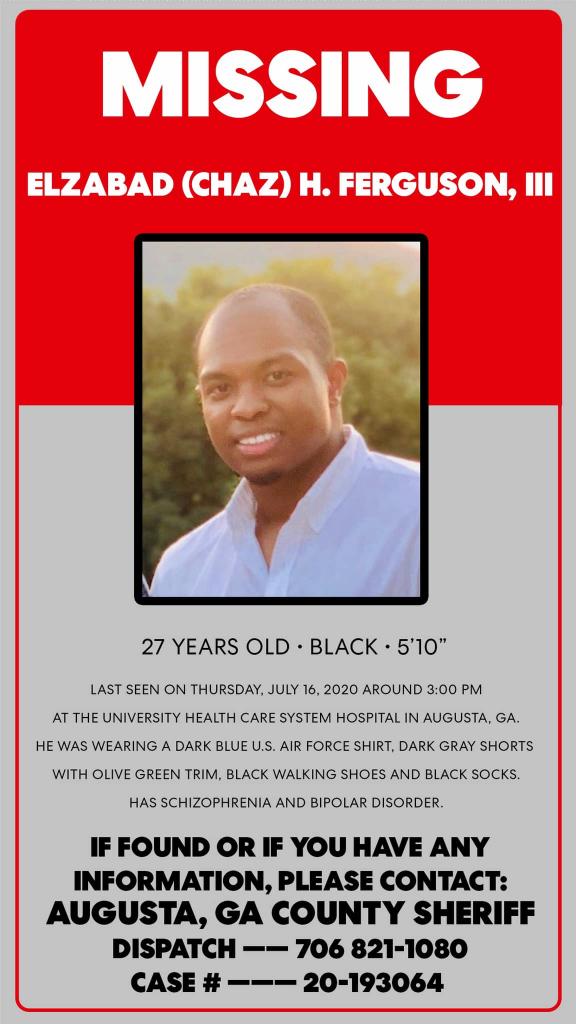 A Google search shows that Ferguson has been involved in at least two large criminal cases in both Tennessee and Alabama, including a human trafficking operation.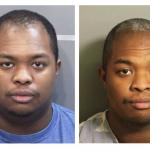 In 2015, police in Homewood, Ala., arrested Ferguson and another Tennessee man for allegedly running a prostitution service from a local hotel.
Ray Kennemer Jr. and Elzabad Ferguson were arrested on July 15, 2015, by the Homewood Police Narcotics Unit. At the time, authorities said they were working on the case with the FBI, U.S. Attorney's Office and Jefferson County District Attorney's Office.
In July 2013, Ferguson was charged by authorities in Hamilton County, Tenn., with seven counts of "Retaliation against judge, jury or officer."
The outcome of his criminal cases is not clear. It is also unclear what he was doing in Georgia.
Ferguson's body will be sent to the GBI Lab for an autopsy, and the sheriff's office said their criminal investigators are looking into the death.