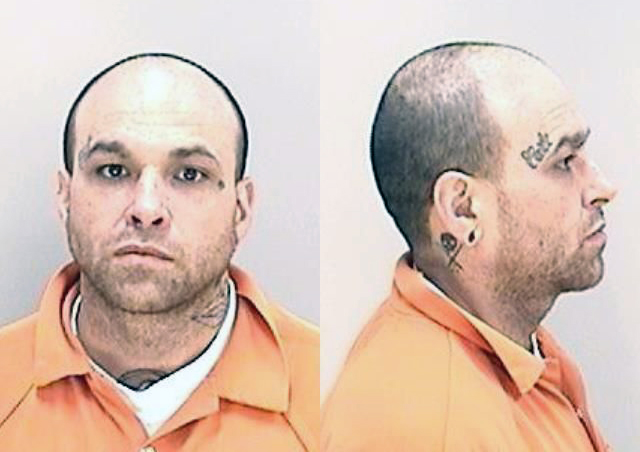 That missing Augusta teen who was found Thursday in Burke County with a 41-year-old registered sex offender is pregnant, according to sheriff's report.
And sex offender Fritz Wedgeworth is the father of the 15-year-old girl's unborn child, according to the sheriff's report.
Here are the new developments in the case:
The teen's mother told deputies on Wednesday that she found out her daughter was pregnant, a sheriff's report says. She read some texts on her daughter's phone that stated Wedgeworth was the father.
The girl's mother had dated Wedgeworth. She told deputies that she broke off the relationship "because of him possibly being a sex offender," a sheriff's report says. At some point, the ex-boyfriend began a sexual relationship with the woman's underage daughter!
The teen went missing Wednesday from Butler High School. Her father had dropped her off around 10 a.m. but she never checked in at first period, a report says.
Wedgeworth was caught with the girl Thursday by an alert deputy in Burke County. At 11 a.m., the deputy observed the suspect's motorcycle and verified the tag number of Wedgeworth at a camper on River Road. The girl was in the trailer and safe.
Wedgeworth was taken Thursday to the Richmond County Jail, where he was charged with child molestation – non-aggravated. He is accused of having sex with the teen for months. At one point, the missing teen had moved with a relative to Statesboro, Ga., and the relationship with Wedgeworth continued there, a report says. He is being held on no bond.
As it turns out, Wedgeworth had been free on bond awaiting trial since 2016 for an alleged rape. A sheriff's report says Wedgeworth had sex with a female victim while she was unconscious in May 2016. Authorities say the victim had consumed several alcoholic beverages given to her by the suspect at a bowling alley on Washington Road. The two later ended up at a residence on Overton Road. The victim did not not remember intercourse occurring.
The rape case has been idling in court for two years. The Jail Report has reached out to District Attorney Natalie Payne for comment on why the case has lingered for so long.
Wedgeworth is a registered sex offender, convicted in 2001 of sexual battery for sexual arousal.
For more crime news, pick up today's new issue of The Jail Report, sold in local gas stations. We have an exclusive report about an ex-Augusta cop given just 90 days for a child sex crime in Aiken County!