A convicted felon has been arrested in the last week's fatal shooting outside Top Crab Seafood and Bar in Augusta.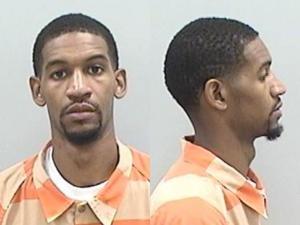 Nicholas Lattimore, 26, was charged Tuesday in the murder of 36-year-old Miguel Reyes. WFXG-TV reports that the shooting happened last Thursday as a result of a dinner party at the restaurant on Augusta West Parkway. Witnesses told the TV station that gunshots from outside landed inside and injured Reyes, a local father.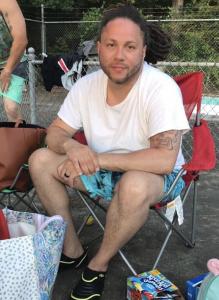 Lattimore was also charged with shooting a woman in the foot June 16 after she spit on him for harassing her. In that case, 19-year-old Tnaita Bell told authorities that she started receiving messages on Facebook from a man named BWB Backstage about plates she was selling. She told told him several times to stop messaging her. On June 16, she was on Leawood Drive talking with a friend when the suspect drove by, interrupted her and starting getting in her face.
"She spit on him and walked away," a report says. "She heard gunshots and felt one pass her head, so she ran into the house. She then noticed her right foot was bleeding."
One of four gunshots entered the right side of her right foot and exited through the little toe. She was rushed to Doctors Hospital for treatment.
Lattimore is also charged with dealing marijuana. While searching for him Friday at his Wrightsboro Road apartment, investigators found a North Face shoe box with marijuana weighing about 30 grams, according to a sheriff's report.
Lattimore is being held on charges with murder, aggravated assault, possession of marijuana with intent to distribute, weapon possession and possession of a weapon by a convicted felon.
The suspect has repeatedly been featured in The Jail Report on felony drug charges, including marijuana and cocaine.