Richmond County authorities could add more serious charges against an Augusta man after a pregnant woman he allegedly assaulted lost her baby a week later.
(For more crime news, pick up this week's Jail Report. Cover: http://bit.ly/1MU6g6O)
Darielle Washington, 34, was reportedly the father of Anttynisha Hatney's unborn son. He was not living with her at the time but entered her home Aug. 15 and assaulted her while she was sleeping. He was charged with simple battery and trespassing.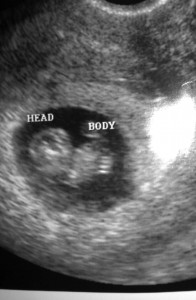 On Aug. 22, her unborn son died, leading authorities to send the fetus to Atlanta for autopsy, Deputy Coroner Kenneth Boose said.
The sheriff's office declined comment on the case since it is a pending case, and District Attorney Ashley Wright also declined to release any information except to say, "I think we are waiting to see what the investigation shows to see how we will respond."
In an interview with The Jail Report, Hatney said she was 3 1/2 months' pregnant when the assault occurred.
"I was bleeding after he jumped on me," Hatney said. "I lost the baby this past Saturday on Aug. 22 at 3 a.m. in the morning. They rushed me to University Hospital."
"The coroner's came and they took my baby to the crime lab in Atlanta," she said. "I was 14 weeks along. He was formed and everything. He was about the size of my hand."
The 29-year-old victim said homicide detectives came and talked to her and have promised to pursue added charges against the suspect.
Hatney, a mother of four, said she was most upset that Washington apparently showed no emotion during an interview with investigators.
"This person is a monster," she said.
She had lived with him before and been assaulted many times, even dropping charges at the urging of his family. She said she has also been harassed by other women Washington was dating.
In the Aug. 15 assault, Washington allegedly used a key from under the mat to get inside Hatney's home. Despite being told not to return by deputies, he went inside, pulled the covers off Hatney and a sleeping child and grabbed her, a sheriff's report says. During a physical altercation, she and the child fell off the bed and hit the floor.
In a resulting fight in the kitchen, Washington allegedly said, "You are going to make me have to kill you."
Hatney responded, "Are you really going to kill the mother of your child?"
She was later able to call 911.