An Augusta man violently attacked his younger roommate Monday, putting a belt around his neck and choking him with it before finishing the assault with a hammer to the head and knife to the body.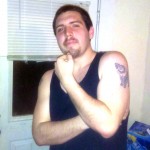 The victim, 25-year-old Zachary Chambliss (pictured at right), was rushed to Augusta University Medical Center and admitted to the Shock Trauma Center for multiple injuries.
The suspect, 41-year-old James Austin Rebillard, did not immediately surrender Monday after the assault. After a few minutes of deputies banging on the door, Rebillard surrendered to deputies in bizarre fashion: by crawling out on his knees. A deputy then heard the suspect talking to himself on the way to jail, a report says.
The attack happened around 8 p.m. Monday at the pair's home at 404 Shallowford Circle in Augusta. Deputies were called to a stabbing and found the victim laying in the grass by the road. He was alert enough to tell deputies what happened:
"He was playing a video game in the living room, when the suspect entered the room behind him and put a belt around his neck, choking him," a report says. "Mr. Chambliss stated they then started fighting and Mr. Rebillard struck him in the head with a hammer. The victim stated when he tried to take the hammer, Mr.Rebillard stabbed him with a knife in the left arm, right side, and the buttocks."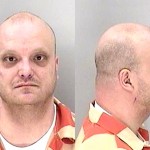 The suspect had a different story. He claimed that he was in his garage when the younger roommate came in there and started choking him. But he didn't say how.
"It all went black, but I think I got him," Rebillard reportedly said to deputies.
Rebillard was charged with aggravated assault and weapon possession. He remained Wednesday in the Richmond County Detention Center.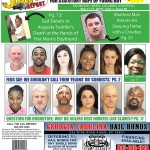 (For more crime news, pick up this week's Jail Report, sold in local gas stations for $1.50.)