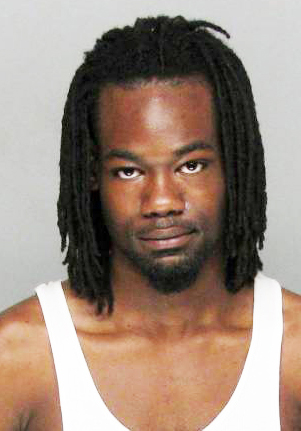 Richmond County authorities are hunting Kevin Richardson in last Friday's Riverwalk Augusta attack.
Sources tell The Jail Report that a tipster led authorities to identify the 21-year-old suspect, and that a photo of the suspect was confirmed by victim Ashley Solesbee as the attacker.
Solesbee and boyfriend Wesley Spires were attacked by bat-wielding robbers last Friday night as they ended their first official date with a walk along the river.
Spires suffered critical injuries in that assault. On Wednesday, a $10,000 reward was announced for information in the case.
Court records show Richardson is currently on probation for a marijuana charge from last June. Ironically, he is apparently the same man pictured on the front of The Augusta Chronicle last summer at the Riverwalk Augusta fountain with his shirt off, holding his 2-month-old son.
Know where Richardson is? Please call 706-821-1080. Callers may remain anonymous.