Richmond County authorities have charged a Waynesboro man with murder after his friend died while trying to rob someone in October, authorities said.
Montrez Scott, 20, was arrested Thursday on a single count of murder in connection with the death of 20-year-old Ryan Lovette.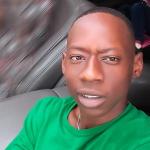 Authorities say Scott traveled to the robbery with Lovette, so he was a party to the deadly crime and therefore responsible for the resulting death.
The attempted robbery happened on Saturday, Oct. 19, 2019, on Lumpkin Road. Authorities say Lovette had gone to a residence and tried to rob a subject there at gunpoint prior to being shot.
When deputies rushed to the shooting, they found Lovette lying in the driveway unresponsive with at least one apparent gunshot wound. Deputies also located another victim, Dontavious Cooper, who had also been shot.
Both Lovette and Cooper were transported to Augusta University Medical Center for treatment. Lovette died from his injuries and was pronounced deceased by medical staff. Cooper was treated and later released for his injuries. No charges were filed against the victim for shooting Lovette.
For more crime news, download this week's issue of the Jail Report by going to thejailreport.com